When I travel I love to participate in cooking classes, I believe it's a great way to get to the heart of the culture, gain an understanding of local produce and learn to navigate a local menu – plus gain some new recipes to take home and try.
MANDALAY
A traditional cooking school and day tour with Aung on 'A Glimpse of Mandalay' took me through the cooking process from beginning to end.  The tour began with a walk through the local market to purchase ingredients for lunch – there were 4 other travellers joining me at the cooking school and we wandered together with our woven shopping baskets. The menu we were shopping for included chicken curry, eggplant curry, tea leaf salad, snake bean salad and sweet dumplings. We purchased fresh ingredients from the tiny market stalls – just enough for our lunch.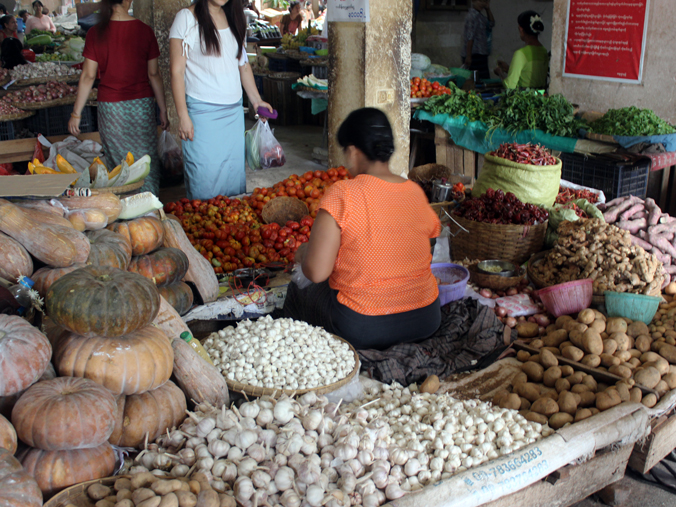 I also stumbled upon thanaka being sold the local sunscreen in the market, it is sandal wood that is rubbed onto a grinding stone with a little water to make a thin paste.  The 'sunscreen' is then applied to the cheeks and forehead. It is a pale yellow colour and dries like a fine layer of mud on the skin.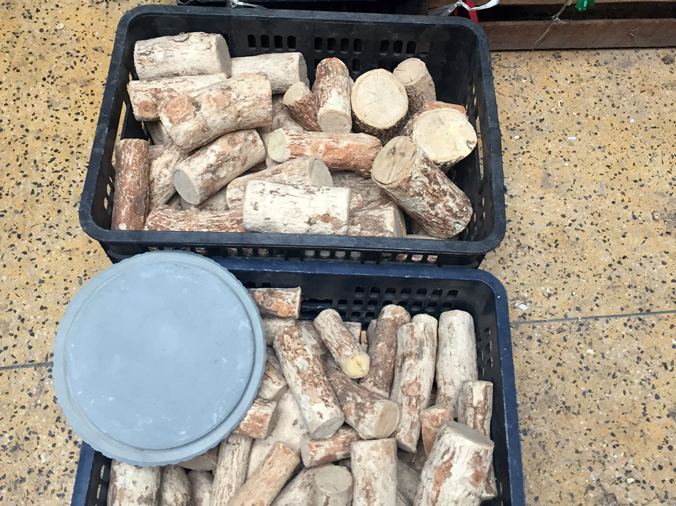 Before heading out of town to cook we stopped at the local tea shop where locals gather and share stories and gossip over hot tea and snacks. Then it was out of town to a small farmlet with rice paddys as the backdrop and lush surrounding gardens.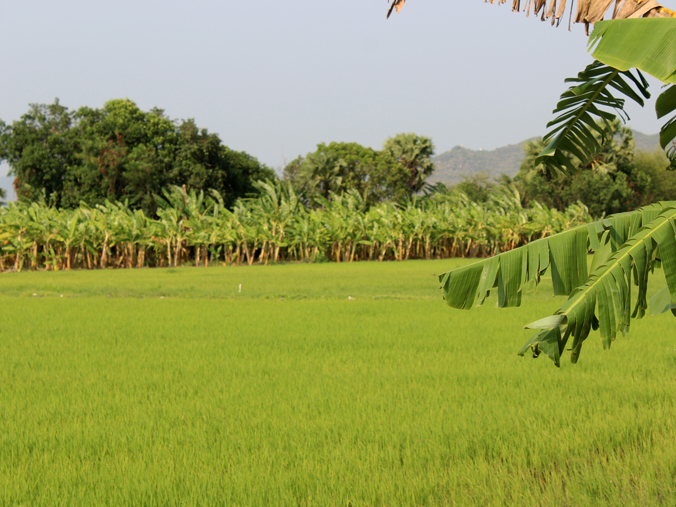 We were gently guided through the cooking process making our own individual dishes after a few minor cooking failures we were all on our way to creating a local delicious lunch.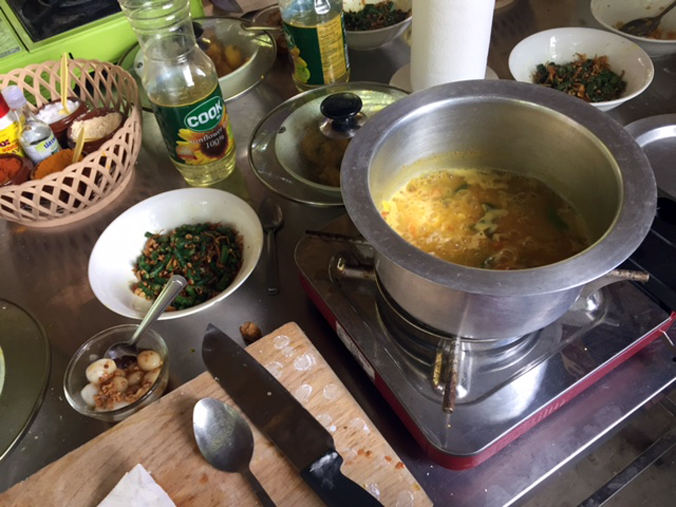 To work off the five course we jumped on push bikes and cycled through the back lanes and paddy fields of the local village. Small children, monks and local farmers greeted us with a hearty 'Mingalabar' the local work for hello.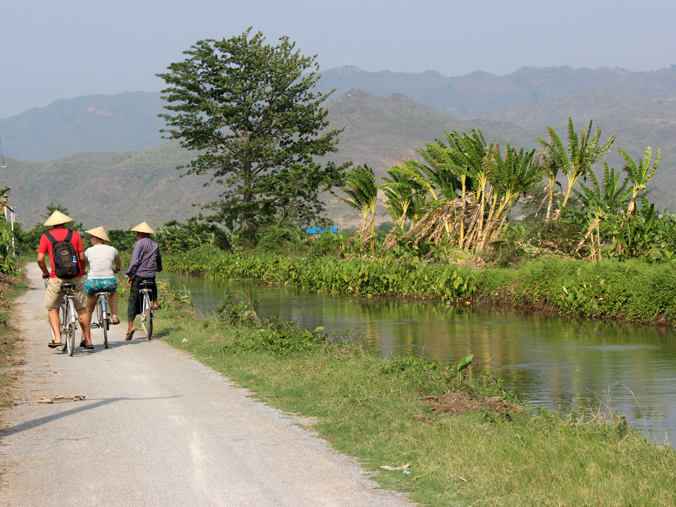 The days ended with a visit to a hilltop temple as the sun went down over Mandalay.
BAGAN
In Bagan I was treated to a unique cooking experience hosted at a local home served by a family who was proud to boast a qualified chef in their ranks.  They demonstrated traditional techniques using locally grown ingredients.  There wasn't a great deal of hands on opportunities here but it was fascinating to watch the family unit work seamlessly to create their traditional dishes in a traditional outdoor kitchen cooking over charcoal.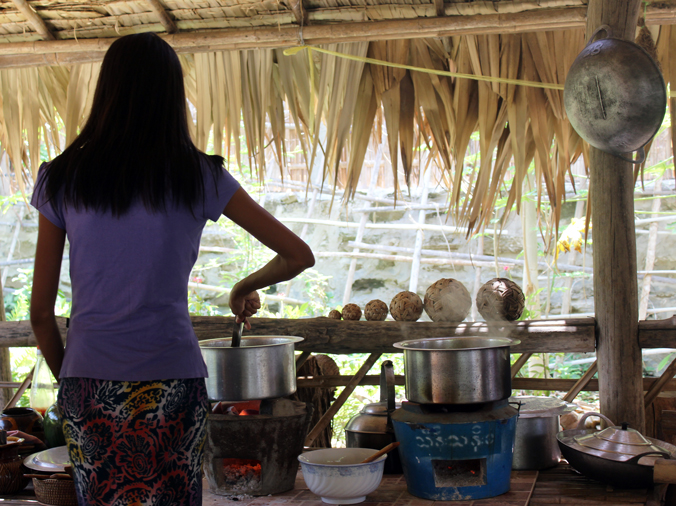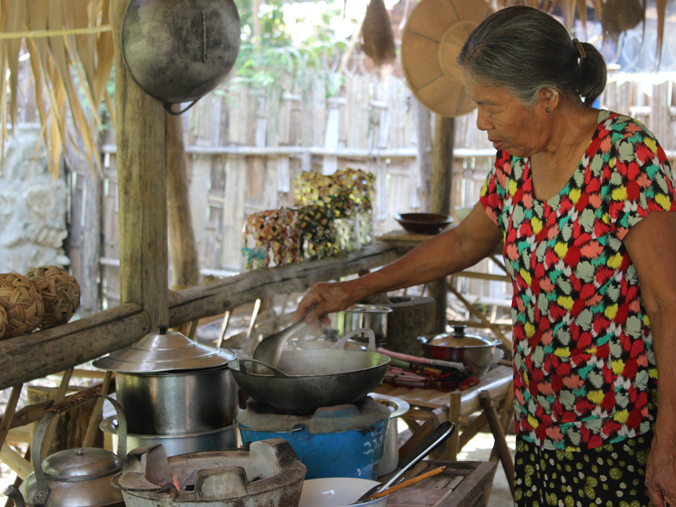 The extensive menu included soup, fish curry, chicken curry, watercress salad, melon curry, tea leaf salad and rice. Following this decadent lunch desserts were served including semolina cake, fresh sliced mango, rice pudding and coconut jelly.
The food was incredible – possibly the best I experienced in Myanmar. Whilst the family had minimal English I managed to get an understanding of the ingredients, the traditions in the home and the vegetable garden that provided much of their produce. This experience was referred by Olivia Tattam at Travel Counsellors who offers a personalised travel booking service.
Have you had an amazing cooking experience abroad? Share your story in the comments below…
Save
Save
Save
Save
Save
Save
Save