I visited Japan for the very first time in November and discovered there are many amazing experiences to be had from foodie finds to spiritual connections. Spending 16 days exploring the country from rural towns to bustling big cities, I have chosen my top eight experiences to share (in no particular order of course)…
1. Visit an Onsen (or two)
An onsen is a traditional Japanese bath house using hot water fed from natural springs. They can be found across Japan in towns such as Hakone and Kinosaki.
Like many things in Japan there is protocol around using the baths and having an understanding of this before visiting will make the experience much more enjoyable and ensure you don't offend the local bathers.
Firstly, you will be completely naked so be prepared. Secondly, the baths are HOT so you probably won't be able to spend too much time in the water without coming out like a lobster. Once you have stored your clothes in a locker or basket you are required to wash before entering the bath. Most baths have a row of washing stations with tiny stools and complimentary soap and shampoo to get you squeaky clean.
The ambience of the bath is quiet and peaceful with not a lot of conversation or noise, perfect to enjoy the relaxing properties of the bath. The most enjoyable onsens I visited had an outdoor bath which felt more traditional and it was a little cooler as the fresh air gave relief from the hot water.
You wash again before dressing and departing the bath house being thoroughly cleansed and relaxed. I visited many of the baths in Kinosaki and would highly recommend a visit here as there are multiple onsens available in the one town.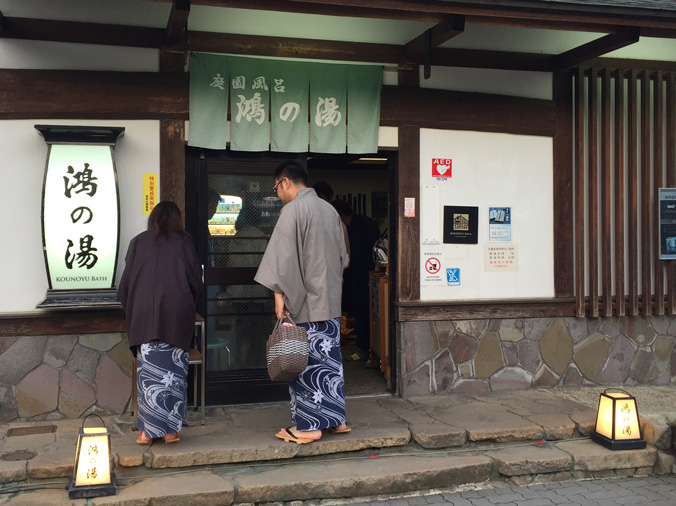 2. Stay overnight in a temple
I experienced two temple stays, one in Magome the other in Koyasan.  These temple stays were fully inclusive of meals and private rooms complete with traditional yukata (a casual kimono) to wear during your stay. The cost is quite minimal per person given the inclusions – we paid only $90 each in Magome.
The hosts are extremely welcoming and eager to share the story of the temple and it's practices. The rooms are simple traditional rooms with tatami matting and paper doors or shōji. Beds are made on the floor futon-style and seating is at traditional low tables on cushions.
At Yochiin Temple in Koyasan guests are invited to participate in morning prayer with the monks, despite the early wake up required it was an experience not to be missed. The meals here are completely vegan traditional dishes – some dishes were certainly an acquired taste.
Staying in the temple for me felt like a homestay, a chance to chat to the locals and the monks and gain an understanding of the Buddhist culture and practices.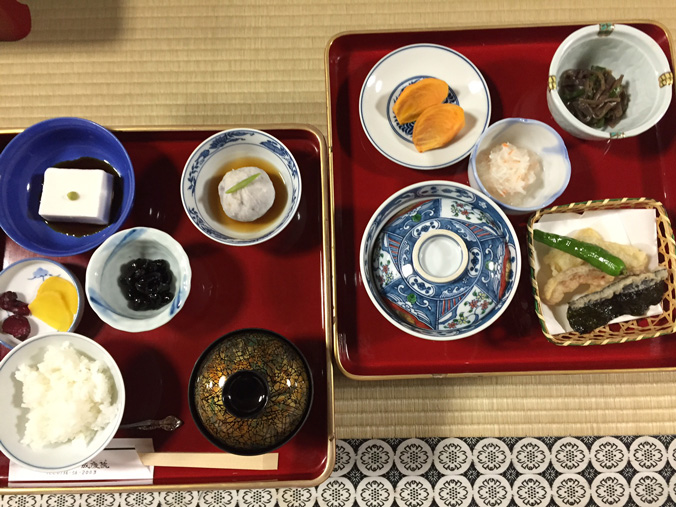 3. Eat fresh sushi
This would have to have been the food highlight for me of the entire trip and that's a big statement as there were many food interludes to choose from! In a small town on the coast (Kinosaki) we popped into a tiny hole in the wall restaurant with nothing but hope that we would find some kind of meal as we couldn't read the menu and it was getting late with not many other options available – thankfully we were not disappointed.  The hostess was very pleased to assist us and help choose a selection of dishes including mixed tempura, sushi plate, tofu salad, sushi roll and fresh crab accompanied by some sake and local beers. The flavours were delicate and refined and the chef made each dish fresh before our eyes. Simple and delicious.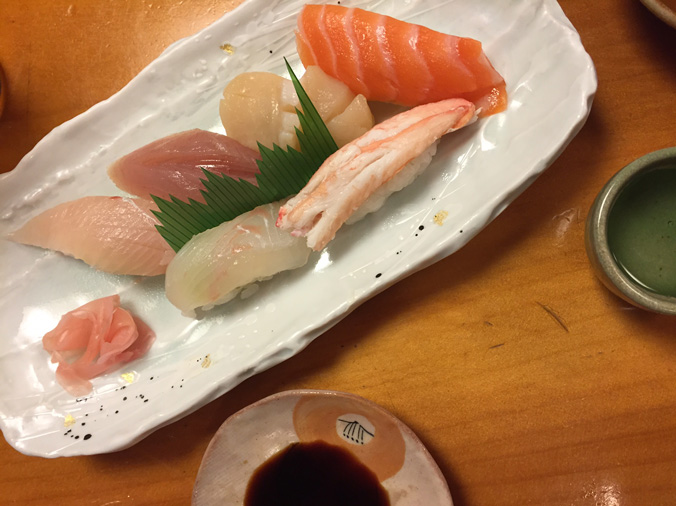 4. Ride a fast train
The best and most efficient way to get around Japan is on the JR Shinkansen fast trains. If you are travelling for multiple days over a distance I would highly recommend you purchase a Japan Rail Pass which allows you unlimited travel for 7, 14 or 21 days. These must be purchased before you arrive in Japan.
The trains are extremely clean and seats are allocated in the reserved carriages. You move through the country side at speeds up to 320km per hour. On the larger trains there is a tea lady whose cart is laden with one of everything including beer, sake, snacks oh and of course tea.
Luggage storage is limited on the trains so huge suitcases would be a challenge to store (although we saw people manage it) for convenience take a small to medium piece of luggage and you will have no problems placing it in the overhead storage compartment.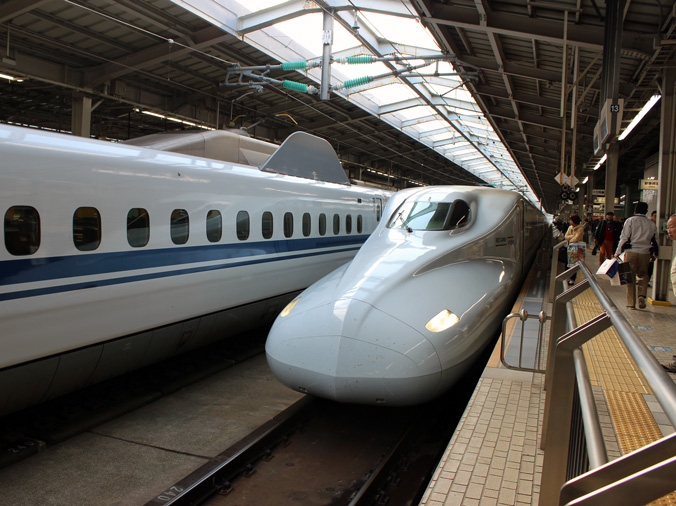 5. Eat street food
Something that I wasn't really expecting in Japan was the extensive array of street food. In Kyoto we stumbled upon a street full of stall after stall of delicious morsels both sweet and savoury. Some of the delights sampled throughout the trip included:
Miso glazed rice sticks
Okonomiyaki (a noodle and vegetable pancake)
Takoyaki (deep fried pancake balls with octopus centre)
Imagawayaki (a sweet pancake filled with custard)
Tomorokoshi (grilled corn with miso, butter, soy sauce served on a stick)
Taiyaki (fish shaped cakes with cheese)
Rice wrapped with bacon and topped with pickled ginger
Korokke (deep fried patty of potato and fish)
Oversized flavoured rice crackers
There were also a wide range of interesting ice cream flavours we sampled black sesame, matcha (green tea), white peach, mango – some we saw that we didn't try were carrot, spinach, corn and sweet potato.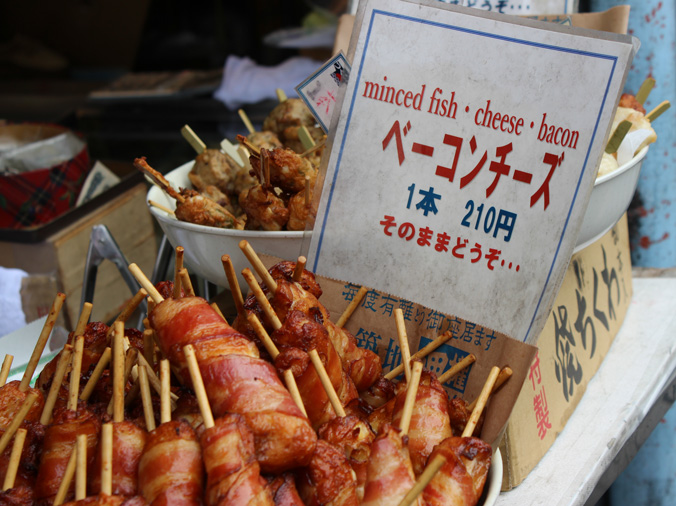 6. Wear traditional Japanese clothes

Almost everywhere we stayed we were provided with pyjamas, in hotels they were more western style but in the traditional accommodation (temples and ryokan) we were provided with a yukata, the casual version of the kimono which directly translated means bath clothes. We were guided through the dressing instructions by a helpful room attendant in our ryokan and then we toddled off to the onsen in our complete attire.  Whilst it initially felt a bit silly being 'dressed up' and walking around town we quickly noticed that this was actually the done thing and we would have looked out of place if we were not wearing the yukata. Even if you just wear it in the privacy of your own room it is fun to try it on and see how you look.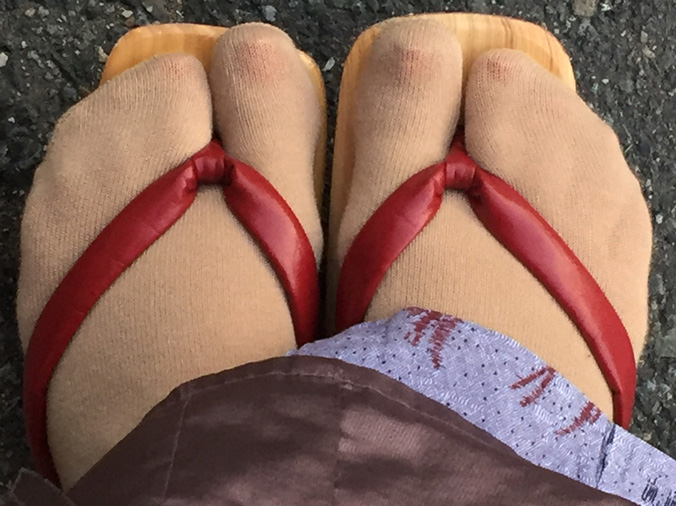 7. Drink tea
It's commonly known that tea is big in Japan and there are many different varieties some of which take some getting used to aka Matcha.  Many markets especially the Tsukiji Market in Tokyo have stalls offering samples for you to taste, find your favourite and purchase take home gift packs (there is no pressure to buy). I found I liked the Sencha green tea the best.  If you are lucky enough to experience a tea ceremony you will see the ancient practice of tea preparation and share appreciation in the drinking of the freshly made tea.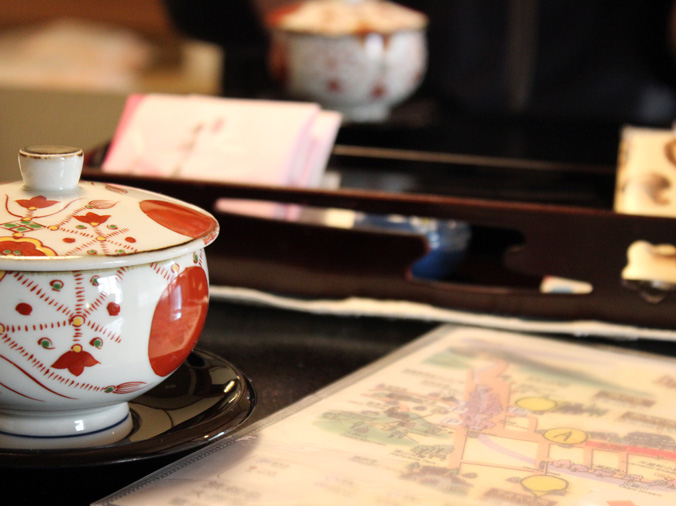 8. Walk the Nakasendo Trail
For me this was a highlight of the trip, a walk between historic towns on the old Edo Highway which stretches 500km between Kyoto and Tokyo (once known as Edo). Our chosen route was only an 8km section of moderate walking from Tsumago to Magome. This was not the most common direction but due to our accommodation being located in Magome it was the most practical. The walk takes 3 – 4 hours depending how often you stop to enjoy the beautiful scenery, breathe the fresh mountain air and take pictures along the way.  Stopping at the rest stop about halfway is highly recommended, for a small donation you are served hot tea and pickled cucumbers and hosted by a kind old man who makes it his priority to know where every visitor is from and how they are enjoying the walk. The diverse scenery along the trail is amazing shadowy cedar forests, waterfalls, creeks, shrines and tiny hamlets plus season highlights like bright autumn leaves,.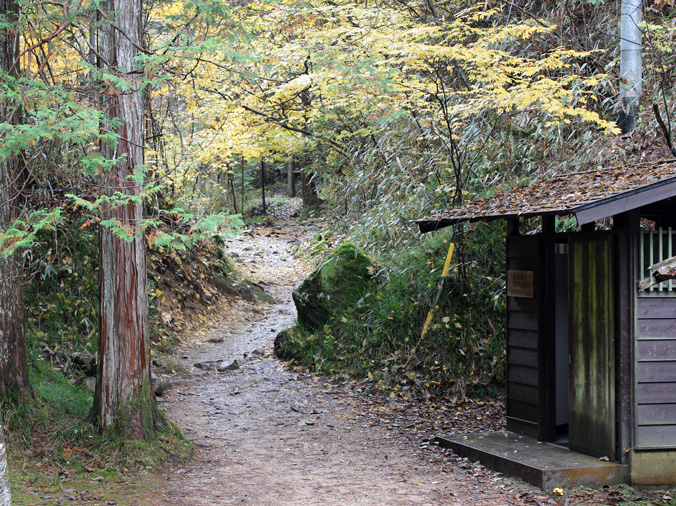 I would highly recommend Japan as a destination for a short break or extended stay and I know I will be going back soon.  This list is far from exhaustive of all the wonderful experiences I had in the time I was there. My itinerary was quite extensive and included some of the lesser know treasures and some of the country's famous highlights more details of these coming soon but in the meantime enjoy some of the top eight experiences in these pictures.




















Save
Save
Save
Save
Save
Save
Save
Save
Save
Save
Save
Save
Save
Save
Save
Save
Save