With the new year ahead of us it's the perfect time to start planning new adventures. There are so many amazing destinations to explore for every budget and travel style.  In 2018, I plan to visit some new destinations which I am super excited about and I'm going through the planning process as I write. I look forward to sharing new destinations later this year.  For now I thought I would share some of my favourite destinations from past adventures and encourage you to visit or at least include them on your bucket list. These countries are listed in no particular order as they are all amazing and offer unique experiences.
Japan
From the big cities of Tokyo and Osaka to the serene rural villages of the Kiso Valley, a visit to the land of the rising sun is a must. Following the strict customs in a traditional onsen (bath house) or eating among throngs of locals at street food stalls are distinctly unique experiences.  Locals are friendly and helpful politely offering assistance when they can. The internal transport systems make getting around quick and easy. A comfortable 10 hour flight from Australia and 12 hours from east coast USA, it's a do-able destination for a short break or an extended adventure.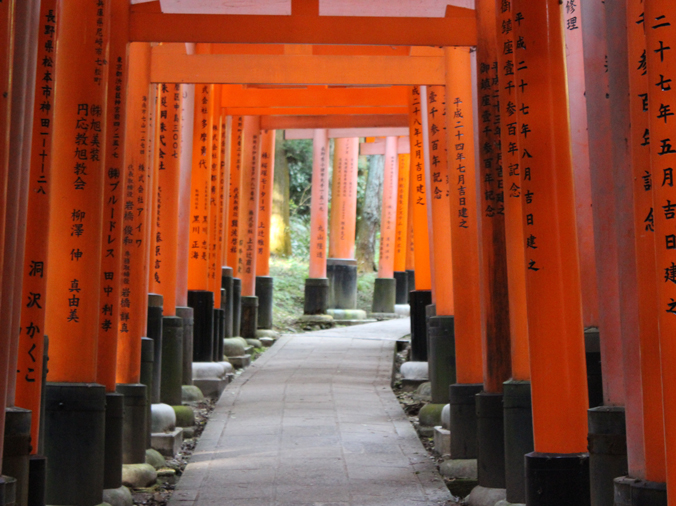 Food to try – So many unique foods to try! I highly recommend heading to a Yakitori bar where you can try various different skewered ingredients from prawns to crab, asparagus to mushrooms, sticky rice to marinated beef. You pay per skewer and ingredients are priced accordingly.  Be aware some bars have a minimum order or charge.
Places to visit – The Nakasendo Trail is a magical walk that extends over 500km through the Kiso Valley following an ancient highway from the Edo period. The section of the walk between the towns of Magome and Tsumago is breathtaking featuring wooded hillsides, tiny villages, clear waterfalls and open fields. It is a moderate 9km walk that takes about 4 hours to complete with plenty of time to stop for pictures, chat with locals and admire the scenery. At either end of this section of the trail are a selection of local guesthouses and temples where you can stay overnight and enjoy a traditional meal and a generous serve of local hospitality.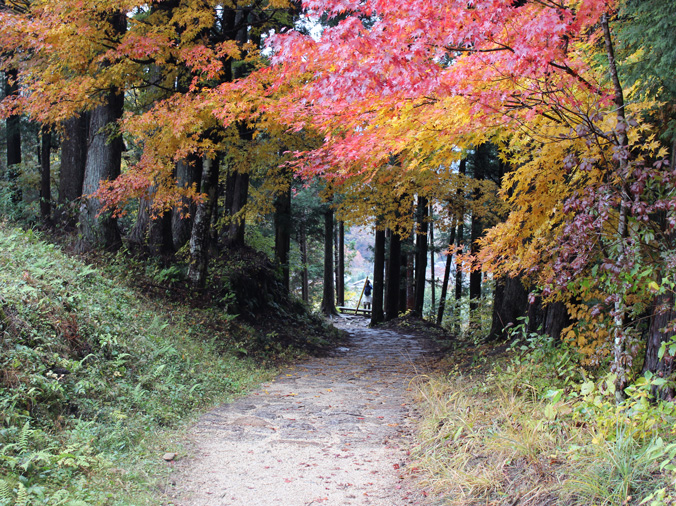 Transport highlight  – Rail travel in Japan is a must – quick, easy, affordable and gives you the chance to take in the stunning country side. The Japan Rail Pass is the best option and is available for 7, 14 or 21 days but  you must purchase the pass before arriving in Japan.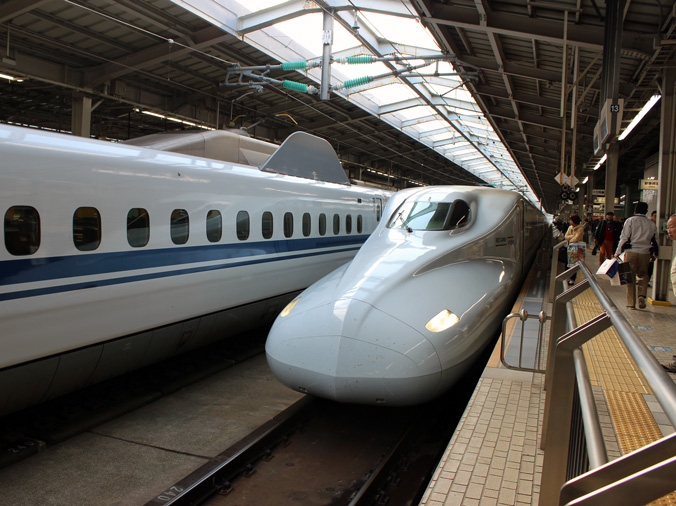 Cambodia
For a step back in time visit Siem Reap and explore the many temples of the ancient Khmer Empire. From sunrise to sunset there are numerous temples in all stages of ruin for visitors to explore. Once the sun goes down dine at some of the many social enterprise restaurants who are providing youth with the chance to learn hospitality skills for a future career. Activities abound from the lesser known Lotus Farm, to cooking schools and quad bike tours. This affordable destination is around a 13 hour flight from Australia via Vietnam (depending on which airlines you travel with) and about 20 hours from east coast USA.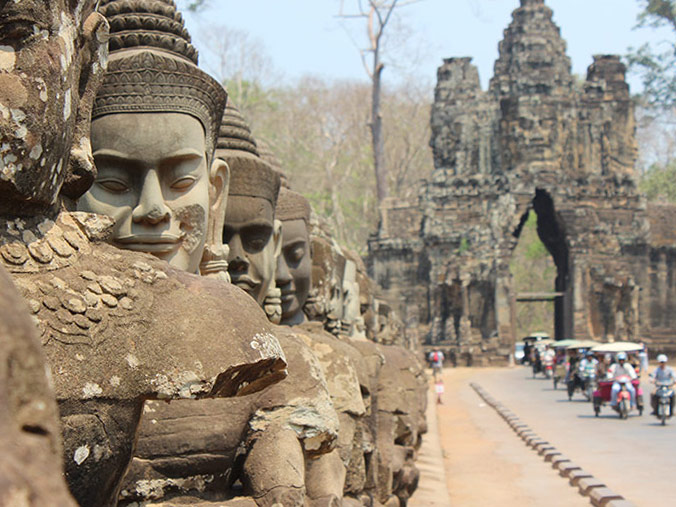 Food to try – Traditional dishes including Khmer salad featuring shredded green mango, carrot, peanuts and cabbage and Fish Amok a light fish curry served with rice are definitely worth a try.   These dishes are often on the menu at cooking schools so you can learn to make them and wow your friends when you get home.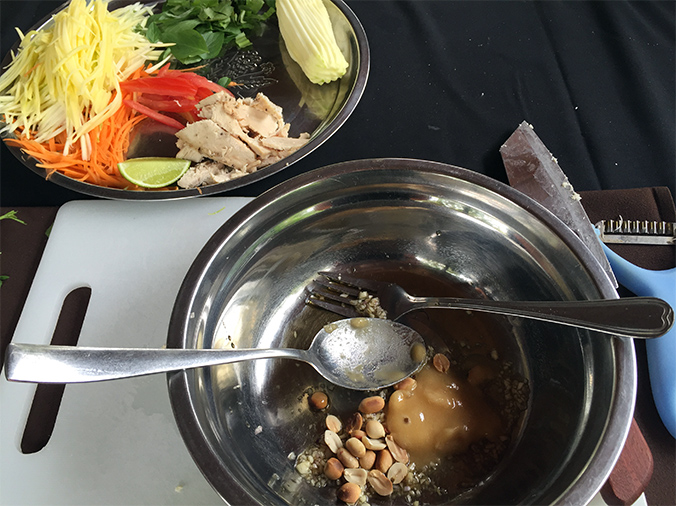 Places to visit – Off the main temple loop about 25km north-east (about an hour in a tuk tuk) is the intricately carved temple of Banteay Srei, less crowded in the afternoon and surrounded by lush greenery it is a welcome escape from the swarms of tourists visiting the temples nearer to the city. It is certainly worth the extra effort to visit, the ride there passes through villages and farmland which is a pleasant escape from the hustle and bustle of Siem Reap.
Transport highlights – Tuk Tuks are the best and cheapest way to get around and cover some distance but I also highly recommend hiring a bicycle for a day to explore the town and it's surrounds. Though the traffic may seem chaotic it is easy to navigate and drivers are reasonably polite and cautious – just keep to the side of the road and ring the bell as you approach cross roads.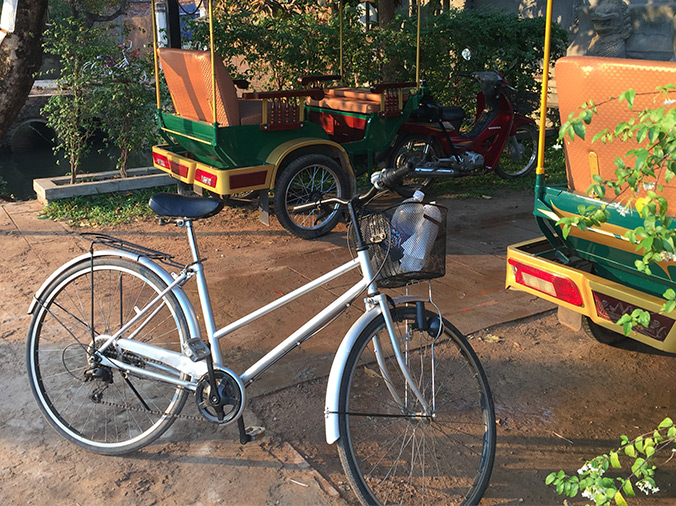 Myanmar
The magical country of Myanmar is well worth a visit and is gaining in popularity. The bustling city of Yangon is a great place to start your adventure visiting the stunning Shwedagon Pagoda, a towering spire of gold surrounded by many smaller shrines. Various cities offer unique experiences and opportunities to explore the countries historical monuments and diverse culture such as Mandalay set on the Ayeyarwaddy River. The ancient capital of Bagan is not to be missed with over 2000 temples to discover. Depending on flight connections you can get to Yangon from Australia in less than 14 hours and from east coast USA it's a 20 hour journey.
NOTE: As there is some civil unrest in Myanmar it is recommended to check the Smartraveller website for travel safety advice.
Food to try – The food in Bagan is a fusion from cultures of surrounding countries, Bangladesh, China, Thailand, Laos. A must try is the tea leaf salad a combination of different flavors and textures – pickled tea leaves, roasted peanuts and other crunchy beans, fresh herbs, fried garlic and the list of ingredients goes on. Take note that every meal come with a plate of salad type vegetables and a dipping sauce, rice and a thin chicken broth among other 'bonus' dishes. You won't go hungry here!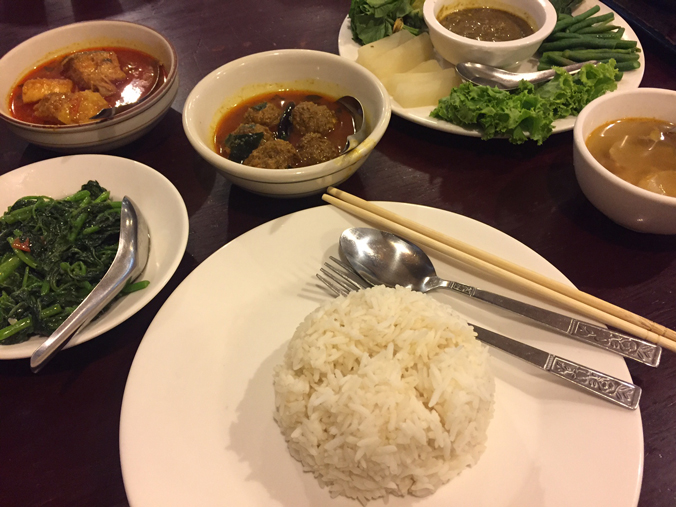 Places to visit – Yangon is a great place to start your journey, in a few days you will cover most of the main sites and enjoy plenty of amazing street food. Bagan is a must with over 2000 temples to explore dotted across the plains. Sunrise and sunset are popular times when you can clamber up the spires of certain temples and watch the sun rise and fall over the temples. I didn't have time to visit Inle Lake but from all accounts this is certainly worth a visit.  The expansive lake features stilt houses, floating gardens and a unique fishing culture.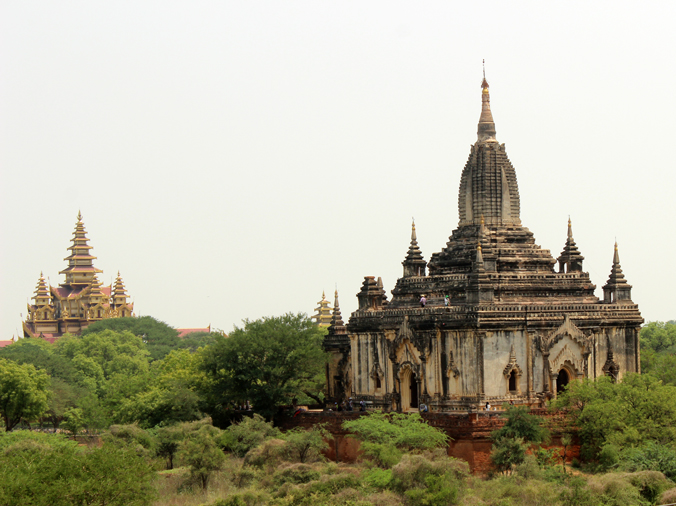 Transport highlights – I highly recommend the 'The Loop' train in Yangon – for as little as 20 cents you can hop on and off the train which travels a 3 hour loop around the city fringe. Explore villages and local markets and chat to locals on the train. For a little adventure try the e-bikes in Bagan. These are electric scooters which you can hire from hotels and bike stands and are generally offered for a half or full day hire. Once you get the hang of the hand controls you can head out and explore temples, ruins and villages surrounding Bagan.
Canada
A beautiful, vast country with spectacular natural attractions, impressive wildlife and world class cities Canada is an adventure travellers dream. There are so many activities from casual bike rides and kayak tours to hard core mountain biking and hiking. Easy to navigate via rail, bus or air and working on the metric system (using dollars and cents, kilometres and celsius) it is a great destination for Australian travellers.  An additional bonus for Aussie's is the exchange rate is often quite comparable. Direct flights from Australia can be as little as 15 hours. Given it's shared border with the USA most main cities offer regular flights which take just a few hours.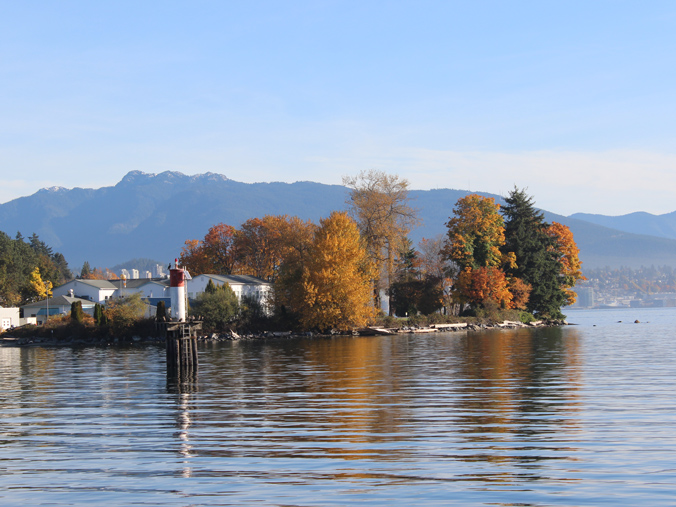 Food to try – Craft beer is a must there are so many to try you will be challenged to get through them all. My favourite discovery was the chicken waffle – not common in Australia this waffle sandwich was filled with a seasoned grilled chicken fillet, salad and chipotle mayo. All this amazing goodness was found at a football game, a far cry from a meat pie and tomato sauce which graces the menu at my local football grounds. Try the famous Canadian dish of Poutine, a snack style dish comprising of hot chips (fries) covered with cheese curds and brown gravy. It's on most menus and you will have the chance to sample variations of the traditional combination. Perfect food after a few beers?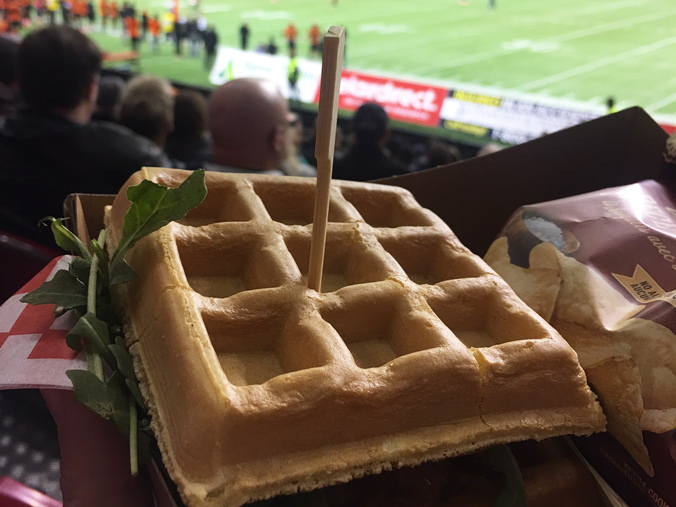 Places to visit – Vancouver is a great place to start exploring Canada set on English Bay and Vancouver Harbour to the north and overlooked by snow capped mountains the city has a stunning back drop. A melting pot of cultures the food scene is a fusion of cuisines from all over the world.  Granville Island Public Market is a wonderful place to visit and sample some of the fresh food and produce. The beauty of a visit here is the little ferry ride to the market from various terminals along False Creek. I highly recommend hiring a bike and ride around Stanley Park (note: the bike track is one way – I learnt the hard way!) ride along the sea wall, take in the spectacular view of Lions Gate Bridge and visit the first nations art and totem poles.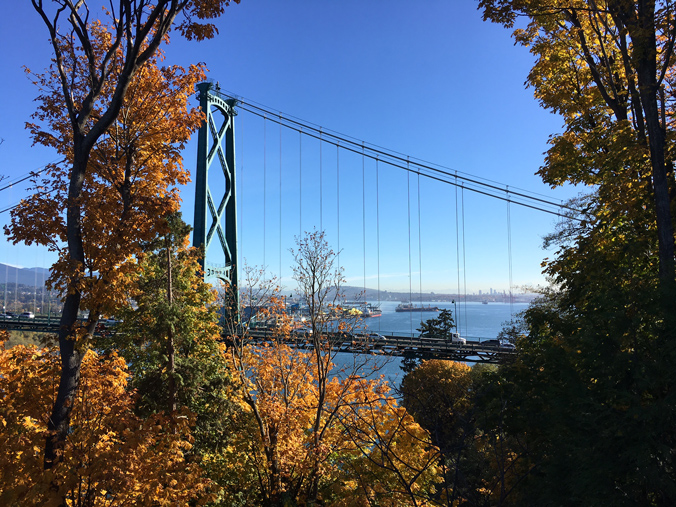 Transport highlights – Take the overnight Via Rail train east across the country, you can choose to go the entire distance or just part way. I went from Vancouver to Winnipeg which took 3 days and 2 nights.  The Sleeper Plus Class gives you a private bunk for sleeping and includes all meals, snacks and entertainment for the duration of the journey. The scenery is spectacular and you can move around the train with ease. You can even step off the train and explore some of the towns along the way if the schedule allows, just make sure you are back on board in time to depart.
If you have any questions about these destinations leave them in the comments below and I will gladly answer them.